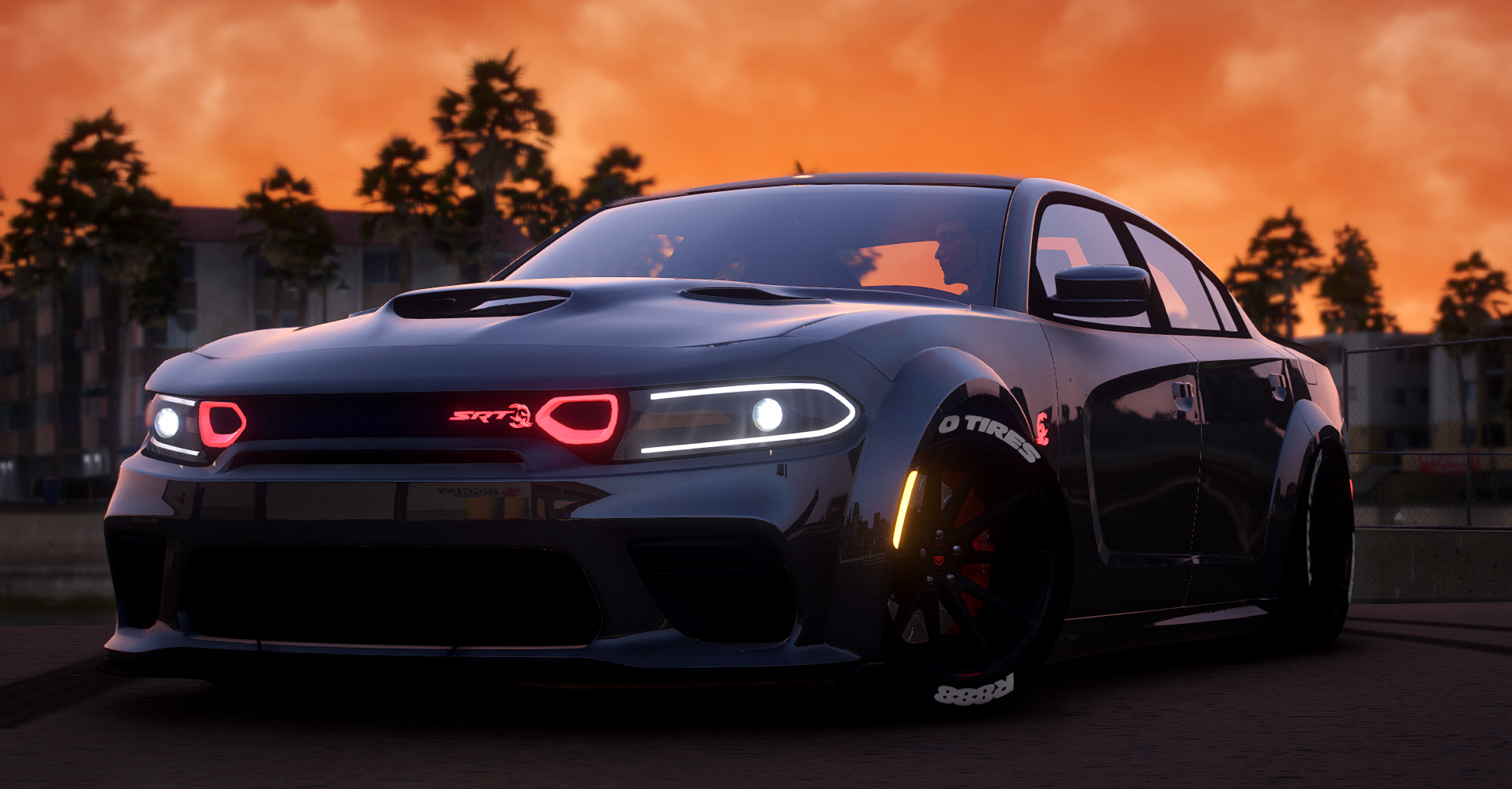 Hellephant or Hellcat Turbo or Stock 2020 Widebody Charger
Has dials on steering wheel, Can change interior colors, also led colors.
Info: Has modifications, You have the choice of no turbo or stock air filter, also the choice of hellcat or hellephant badges. Also has extras, tail lights design, wickerbill, and plate.
Spawn code: am2020charger
Bugs: None Known
Price: $20
Hellephant 2020 Dodge Charger Turbo — $20
---